UWUA, The State of Illinois, Office of Governor Pat Quinn Announces New Training Program for Veterans at City Colleges of Chicago
10.12.12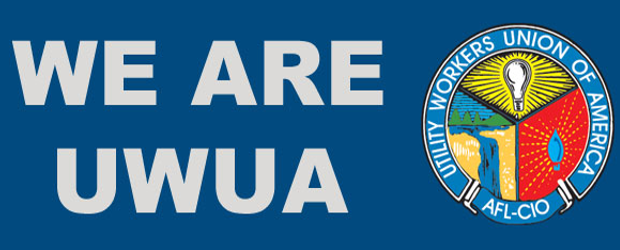 (CHICAGO, IL) – The State of Illinois, Utility Workers Union of America (UWUA AFL-CIO), Peoples Gas and City Colleges of Chicago jointly launch a new "training to placement" workforce development project targeted towards veterans. The Gas Sector Utility Workers Training Program will develop highly skilled, on-the-job trained workers for entry to the Illinois natural gas industry.
The $3.5M, multi-partner and union backed program begins later this month at the City Colleges of Chicago and is designed to train 100 recruits each year. All students will be required to complete a six month classroom based curriculum and a one month on-the-job temporary internship at Peoples Gas in order to receive the Gas Utility Worker Advanced Certificate.
"Our service members prove every day that they have the skills and work ethic businesses need and value," Governor Quinn said. "This initiative will help them make a successful transition to civilian life, support Illinois' growing natural gas industry and ensure we fulfill our duty to honor their sacrifices."
The program will be administered by the UWUA's Power for America Training Trust Fund which connects workers with the highest quality training available to meet the needs of industry and the global marketplace. [The new Utility Workers Military Assistance Program (U-MAP) is open to veterans who have recently returned from service] and is designed to provide the requisite skills and knowledge an individual will need to become successful in a career within the Gas Utility Sector.
Utility Workers of America National President Michael Langford says "The UWUA's Military Assistance Program and our Power 4 America Training Trust take great pride in creating this new career path to good jobs for returning veterans who have honorably served our great nation. Through this training program, not only will they be able to sustain their families over the long-term, they will be contributing to the economic life of the City of Chicago and the State of Illinois, and also setting an example for others to follow."
Will Evans, President of Peoples Gas said, "We need a pipeline of highly skilled workers in order to modernize the natural gas infrastructure in Chicago, and we are pleased the State of Illinois, Utility Workers of America and their local 18007 are working with us to train veterans to become qualified candidates for these long-term jobs."
Students in the Gas Sector program will receive training five days per week at two City Colleges of Chicago locations: Dawson Technical Institute and Wilbur Wright College. City Colleges will offer student support services including case management advising, tutoring and mentoring to ensure students receive all the supports they need to complete the program successfully. In addition, the certificate coursework will count towards the first year of an associate's degree, and students will have the opportunity to continue their studies toward a degree after they are employed.
"We are committed to providing the instructional training for the Gas Sector program because this initiative perfectly aligns with our focus on preparing students for in-demand jobs in high-growth industries and life-long careers," said Paula Wolff, chair of the Board of Trustees, City Colleges of Chicago. The first class of 25 students will begin their orientation on April 12th at the UWUA's local 18007's offices in Chicago.
Additional Coverage:
This story is tagged under: