From maintaining current natural gas infrastructure to replacing vintage services, P4A provides workers with the skills necessary to carry out the job. Today's natural gas worker is critical to the safe delivery of natural gas to our communities and the public.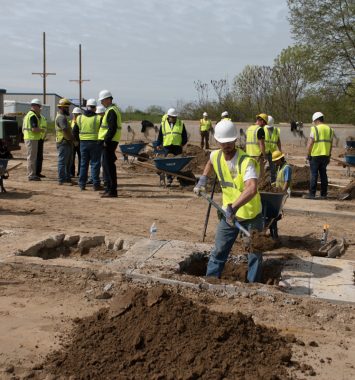 Distribution Training
Distribution training focuses on providing new employees the skills needed to start their careers.  Whether it is participating in a tailboard, working to repair and replace mains, P4A provides these skills so that all employees are successful.