P4A Welcomes the California Water Utility Council and California Water Services Group as Newest Members
02.08.19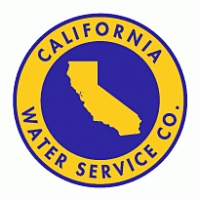 Seeing the value of union led training, the California Water Utility Council (CWUC) and the California Water Services Group have signed an agreement to partner with the UWUA's Power 4 America Training Trust (P4A) for the next two years. They join P4A's growing number of UWUA members and employers who understand the value of union members training union members. 
The agreement follows a meeting of the CWUC Executive Board, Cal Water managers and the P4A last year where training opportunities were explored.
"Our intent was to continue the positive 'One Team Approach' the union has with the company," said Rick Wilson, CWUC vice president and local 160C president. "This effort, and our partnership with P4A, will solidify and reinforce our 'leader in the water utility industry' standard," he said. 
The CWUC leadership saw the value in union led training for its approximately 700 UWUA members as well as the 85 International Federation of Professional and TechnicalEngineers (IFPTE) union members within the company.
"With the addition of CWUC and Cal Water, P4A provides training from coast to coast for UWUA members," said Jon Harmon, P4A's executive director. "Our goal to provide high quality union led training is a perfect match with the existing collaboration between the CWUC and Cal Water." 
In meetings at the company's San Jose headquarters, members of the CWUC, P4A and Cal Water discussed training programs designed to complement current safety and leadership trainings. The goal is to be able to launch a new union foreman leadership program by June 2019.
California Water Service is the largest regulated American water utility west of the Mississippi River and the third largest in the country.  The company serves 484,900 customer connections through 28 Customer Operations Centers throughout the state.
This story is tagged under: