Veteran Unemployment Lowest on Record
04.29.16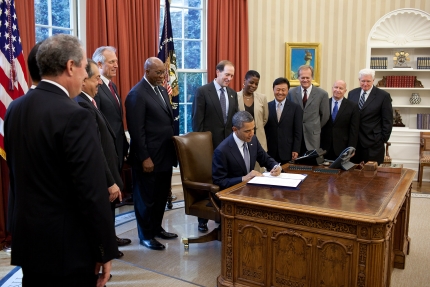 Presidential candidates on both sides of the political aisle have lamented the economic situation for post-9/11 veterans and their families, promising to make veteran issues a top priority for their administrations.
But statistics show that the annual unemployment rate for the most recent generation of veterans was the lowest ever recorded in 2015, based on figures from the U.S. Bureau of Labor Statistics, which began tracking the rate in 2008.
At 5.8 percent, the annual jobless rate last year for veterans who served on active duty in the U.S. Armed Forces at any time since September 2001 was only half of a percentage point higher than the average annual rate for the U.S. as a whole — 5.3 percent.
In addition, the veterans' rate was down from 7.2 percent in 2014 and fell almost twice as fast as the overall rate.
The unemployment rate for veterans of all generations last year was 4.6 percent — lower than the national rate.
Read More: http://www.mydaytondailynews.com
This story is tagged under: